Who We Are.
Meet Ecumen's caring and committed professionals.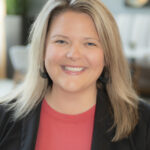 Rachael Evers, MSN, LNHA
Executive Director
Rachael is a Licensed Nursing Home Administrator with approximately 20 years of senior living and services experience. Throughout her career, she has consulted with other organizations in the areas of employee first culture, strategic planning and leadership development. Rachael started her career in LTC as an RN at Ecumen Pathstone back in 2004.
In 2016, Rachael obtained a Master of Science Degree in Nursing with Specialization in Administration and Leadership from Capella University.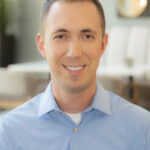 Daniel Jacobsen
Assistant Executive Director
Daniel joined Ecumen in 2021. Daniel started his journey in the senior living industry as a certified nursing assistant in 2010. Since 2015, he has held leadership positions with local assisted living communities as well as nursing homes. Daniel graduated with his Bachelors of Science degree from Minnesota State University of Mankato. Daniel is licensed both as a nursing home administrator and an assisted living director.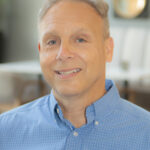 Terry Rudenick
Environmental Services Director
Terry came to Pathstone Living in January of 2020.  Terry has a degree in Electronics Engineering Technology.  Prior to coming to Pathstone Living Terry worked for KEYC TV for 24 years.  At KEYC Terry was the Chief Engineer.  Terry also worked for Mayo Clinic Health System as a Biomed Technician.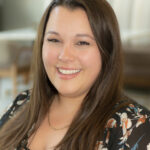 Rachel Hauschild
People Services Director, Campus
Rachel has worked for Ecumen since 2006.  Rachel started out in the Dining Services Department at Ecumen Pathstone; this is where she found her passion to serve older adults.  She has also served at Ecumen St. Peter as Human Resources Specialist & Resident Services Manager prior to rejoining the Ecumen Pathstone Team.
Rachel gained her Bachelor of Science degree majoring in Urban and Regional Studies and minoring in Gerontology and Recreation Parkas and Leisure Services at Minnesota State University, Mankato.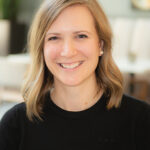 Emily Hartzog
Memory Care RN
Emily obtained her BA Degree in Nursing from St. Olaf College in Northfield, MN.  Emily started out working as a Resident Assistant for Ecumen Saint Peter.  When Emily received her RN she was promoted to RN Home Care Manager for Ecumen Saint Peter.  Emily then worked for a year in a care center and as a travel nurse working in acute care/hospital settings around the country before coming back to Ecumen Pathstone Living in December of 2019.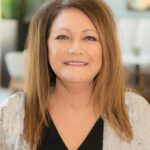 Jovanae Hauschild
Financial Director Jovanae received her Bachelor of Science degree with her major in Accounting from Minnesota State University, Mankato in 1991.  She worked in Public Accounting for 3 years until she joined Ecumen Pathstone Living in 1994. She started as the Administrative Assistant and became the Business Office Manager a year later and currently serves as the Finance Director.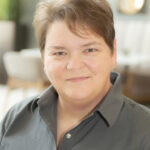 Kelly Doherty, RN
Director of Nursing
Kelly has been with Ecumen her entire Nursing career! She graduated from Rasmussen College with her Registered Nursing degree in 2013 and accepted a Nursing position at Pathstone Living. She continued her Nursing career here at Pathstone until 2021 when she took on the role of Director of Nursing at Ecumen's St. Mark's Living in Austin, MN for a year before returning to Pathstone Living as the Director of Nursing in 2022.
Kelly is currently working on her RN to MSN at Western Governor's University.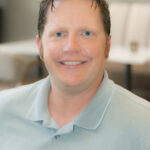 Mike Pyan RN, LALD
Clinical Director | Assisted Living and Memory Care
Mike is a Registered Nurse and Licensed assisted living director, with more than 20-years of experience in senior care. Throughout his career, Mike has had the opportunity to work at many levels of service from nursing assistant to Clinical Director. Mike joined the Ecumen Pathstone team in 2021. In addition to being a Registered Nurse, Mike also has a degree in Marketing from Minnesota State University, Mankato.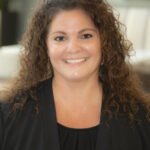 Nicole Young, PT
Director of Rehab Nicole has been a Physical Therapist since 1999 and the Ecumen Pathstone Living Director of Rehab since 2019. She graduated from the Mayo School of Health Related Sciences with a Master's is Physical Therapy degree. She has worked in a variety of health care settings with over 20 years of experience in geriatrics. Nicole is a Matter of Balance coach, certified dementia specialist, and fall prevention and safe patient handling educator.
Nicole lives in Madison Lake, MN with her husband and 3 kids. She enjoys gardening, kayaking, hiking, and traveling in her free time.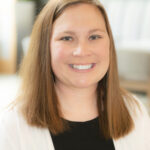 Cassie Kindgren
Assistant Director of Nursing
Cassie joined Ecumen Pathstone Living in 2011 and has been in the healthcare field since 2001. Cassie has served within Pathstone in a variety of roles including; Floor nurse, MDS (Minimal Data Set), Nurse Manager for Long Term Care, and most current position Assistant Director of Nursing focusing on Staff Development and Infection Control. Cassie received her Registered Nursing degree at Rasmussen College in Mankato.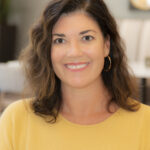 Laura Templin
Senior Living Consultant
Laura has been with Ecumen Pathstone Living since 2016. She holds a Bachelor of Science degree in Mass Communications from Minnesota State University – Mankato. Prior to her current title, Laura served as the Admission Specialist at Ecumen Pathstone Living from 2007 to 2012 and then became the Housing Director at Ecumen's sites in Lake Crystal and Mapleton until her transition back to Ecumen Pathstone Living in 2016.
Marti Titus
Community Life Director
Marti has been at Ecumen Pathstone Living since 2012 and has worked in the healthcare field since 2007. She holds a Bachelor of Science in Recreation, Parks and Leisure Services with an emphasis in Therapeutic Recreation from Minnesota State University, Mankato.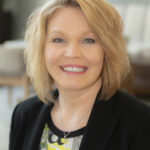 Naomi Baker
Director of Social Service, Care Center
Naomi joined Ecumen Pathstone Living in 2012 and has been active in the field since 2003. Naomi holds an Associate of Arts degree from Bethany Lutheran College and a Bachelor of Social Work from Minnesota State University, Mankato. Prior to her current role, Naomi served as Pathstone's Admissions Specialist from 2012 to 2016.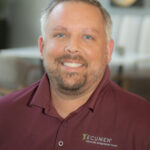 Matthew Melius
Culinary & Catering Director
Matthew started working for Ecumen in 2016. He joined the Ecumen Pathstone team in 2022 coming from Ecumen St. Peter. He received his Bachelors of Science degree specializing in Culinary Management from the Art Institute of America. Matthew has been in the culinary field for the past 22 years working in the military, restaurants, hotels and catering companies.